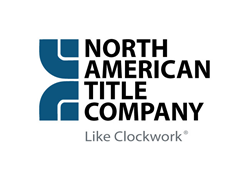 Columbia, Md. (PRWEB) April 14, 2014
North American Title Co. (NAT) has hired Lauren Merrell to work as a sales marketing representative in its Columbia, Md., office. Merrell worked in marketing for a local custom homebuilder and a national homebuilder for three years, transitioning into the title industry 18 months ago.
I chose Lauren for this position because she is adept with builders, real estate brokers and agents, said Kimberly L. Sledd, vice president, marketing and business development, NAT Mid Atlantic division. She also possesses the values inherent in our culture she is ethically responsible, customer-centric, and savvy with both commercial and residential transactions.
Lauren will bring energy into the division, as we seek to continue differentiating NAT in the Mid Atlantic market as the preferred partner for real estate transactions, added Sledd.
While the Washington, D.C., Metro housing market recovered in 2013, RealEstate Business Intelligence (RBI) said the cold and snowy weather may have contributed to a less active housing market in February. However, RBIs statistics showed Baltimores total residential sales volume to have grown 4.7 percent from February 2014 compared to a year ago. The number of sales were 421 for the month, a decrease of one sale from last years number, and the average number of days on market was 81 a drop of more than 22 percent from February 2013 figure of 104 days.
The median sales price was up slightly from $ 190,000 in February 2013 to $ 195,000 in the same month this year. MRIS, the Mid-Atlantic Multiple Listing Service, said in releasing its 2014 Spring Real Estate Outlook Survey that its member real estate professionals expect to see inventory growth with prices stabilizing during the spring market. The Baltimore market is still favoring sellers, with only a 4.9-month supply of listings available for sale as of February.
A Maryland native, Merrell received her degree in political science from American University in Washington, D.C. Her first job was in the Calvert County, Md., Zoning, Permitting and Citizen Relations division, which nurtured her interest in real estate.
She is located at the North American Title office at 10211 Wincopin Circle, Suite 400, Columbia, Md., telephone number (410) 730-8484.
About North American Title

With well over 1,000 associates and a vast network of branches from coast to coast, North American Title (NAT) is among the largest real estate settlement service providers in the United States. Consisting of both agent and underwriter operations, NAT reported annual net revenues in fiscal 2013 of $ 185 million. The company also has the resources and stability of an S&P 500 company with over $ 11.0 billion in assets (fiscal quarter ending Nov. 30, 2013). North American Titles agency network operates nationally under the name North American Title Co. (NATC), and is located in 17 of the fastest-growing states: Arizona, California, Colorado, Delaware, Florida, Illinois, Indiana, Maryland, Minnesota, Nevada, New Jersey, New York, Pennsylvania, Texas, Utah, Virginia and Washington, D.C. Through our relationship with our expanding affiliate network, NATC provides real estate settlement services in all 50 states. NAT is headquartered in Miami, Fla. To learn more, visit http://www.nat.com
Related List Of Jobs Press Releases