Archives for March 2012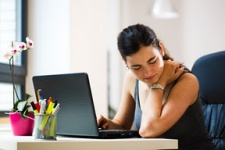 Las Vegas, NV. (PRWEB) March 31, 2012
Flex Hour Jobs, a leading employment website created for Baby Boomers who are not ready to retire and Stay at Home Moms/ Caregivers who want to continue working professionally, is pleased to announce the addition of Resume Specialist Jeff Gaspar to their growing team.
Mr. Gaspar has a strong background in Recruiting and Writing. He has written over 2000 resumes over the past 6 years and brings to the table over 10 years of recruiting experience, both third party and corporate. He has written resumes for hundreds of industries and is a specialist in sales and marketing, financial services, recruiting, human resources and executive leadership resumes.
I am excited to have Jeff join the Flex Hour Jobs Team Jacqueline Sloboda, CEO said. Jeff has a great understanding of the issues our Job Seekers have in terms of finding flexible work options, yet getting back into the workplace in this economy. Many of our Job Seekers have been out of the workforce for a number of years and are in real need of professional resume and interview coaching in order to get back to work.
Flex Hour Jobs is launching their Resume Services aimed at keeping the prices of the services reasonable and attainable for the many on limited budgets. Flex Hour Jobs understands that resume help should not cost the price of a car payment.
FlexHourJobs.com is an employment website which specializes in telecommuting, flexible schedule, part time, seasonal, project and temp work. The site was created for Baby Boomers not ready to retire and Stay at Home Moms/ Caregivers who want to continue working professionally but not the traditional 9-5 in an office.
The site is free to Jobs Seekers and lists jobs in over 60 categories from Entry to Professional. The Team at Flex Hour Jobs screens the Jobs daily to ensure they are all legitimate jobs. Professional Resume Services and Job Search/ Interview Coaching are available at exceptionally reasonable rates. Employers can post their jobs at great rates as well, allowing small businesses a great venue to find qualified employees.
For more information or to Post a Job, contact them at Info(at)FlexHourJobs(dot)com follow them on Twitter (@FlexHourJobs) , Facebook (facebook.com/FlexHourJobs) or visit the website at http://www.FlexHourJobs.com .
www.mytalentplace.co.uk Experienced Independent Financial Advisor talks about the career. For more career advice go to www.mytalentplace.co.uk
Video Rating: 5 / 5
Capella Univesity Career Counselor, Melody Jennings Kruzic talks with a job applicant (played by Capella University Academic Advisor, Aaron Goedtke) about creating an effective, customized cover letter.
5 Reasons To Hire An IT Career Coach
Enter the IT career coach. Although career coaches have long helped workers in a variety of industries set realistic goals and pave career paths, an increasing number of IT execs are recognizing the value of a career counselor.
Read more on InformationWeek
NEW: Langevin Announces RI's Career & Technical Education Advisor of the Year
Lori Velino, a guidance counselor at the Cranston Area Career and Technical Center, has won the 2012 SkillsUSA Rhode Island Advisor of the Year Award for her extraordinary contributions to career and technical education (CTE) while leading her school's …
Read more on GoLocalProv
MBA Dilemma: Reneging on an Accepted Job Offer
As head of Kellogg's Career Management Center, Hori has more than 16 years' experience counseling MBA students on careers. Spring is in the air. Flowers are blooming. Your job offer is locked and loaded. It's time to focus on the last few weeks of …
Read more on BusinessWeek (blog)
Zambia's test: to bridge gap with Chinese
The Chinese have found it easier to corrupt people, or give them a free trip to China, rather than to understand them." It will help, he says, for Zambia to start enforcing migration laws and protocols – so that when people finish a job, …
Read more on The Australian
Clippers put home streak to the test vs. Blazers
Luke Babbitt hit four three-pointers en route to a career-high 16 points, Wesley Matthews scored 18 and Nicolas Batum netted 14 for the Blazers, who have won two of three overall. Portland, which hasn't won back-to-back games since Jan.
Read more on Fox News
NBA PM: Brooks Putting Off Free Agency?
It's more likely that Brooks will sit out the remainder of the 2011-12 season and enter restricted free agency in July. By going through the traditional free agency process, Brooks would have an opportunity to test the market.
Read more on HoopsWorld
The Educating Rapper: Sharing Fun, Successful Career Choices on Career Key's …
"We're asking fans to have fun with this while at the same time enjoy learning about others' career journeys," says Career Key Vice President, Juliet Wehr Jones, GCDF. As part of the Facebook exclusive, Career Key is giving away free career test codes …
Read more on PR Web (press release)
Need a Job? Look to Ag
He says looking at university agriculture programs across the country, there are definitely more jobs than there are graduates. "Agriculture has done pretty well and here, we've seen 100 percent job placement of our students," says Rhykerd.
Read more on CIproud.com
Need A Job? New Local 'Landmark' Now Hiring
To apply you'll need to stop by in person. There's a box of blank applications and box to put your completed application in at the front entrance. General Manager Joe Riccobono tells TE Patch there are jobs avaialble in the "the front and back of the …
Read more on Patch.com
Workers need skills to fill millions of jobs
"We need to put together a plan for workers to get the skills to get the jobs that exist." Tierney pointed to a Bureau of Labor Statistics report that says there are 3.5 million jobs open across the country, most of which are open because employers …
Read more on Wicked Local
Alissa Sutton, sought after interior designer in California, shares her advice on how best to achieve a successful career in interior design. Those looking to start or further their interior design career, will benefit greatly from Alissa's description of the interior designing industry and insightful answers to the following questions: "What should design candidates have in mind when applying for jobs?" "What advice can you offer new designers?" "What is the role of technology for the interior design industry?" "How does a designer maintain creative inspiration?" "How can a designer turn their creativity into a realistic business proposition?" "How does a new designer know which sector is right for them?" An Innovate CV resume can help you get the job you want in interior designing! www.innovatecv.com Get the professional skills you need for your successful career in interior design — visit Innovate CV's Career and Training Centre! www.innovatecv.com/careercentre
Life Changing Self Hypnosis Mp3s By Email.
Self Hypnosis Mp3s By Licensed Hypnosis Counselor Richard Blumenthal Via Email. Weight Loss, Diet, Quit Smoking, Restful Sleep, Stop Drinking Alcohol, Student Success, Great Golf, Flying, Fitness, Pain Control, Memory, … Over 40 Titles.
Life Changing Self Hypnosis Mp3s By Email.
Find The Best Career For You – 10 Million Google Searches Every Year
New To Cb! Affiliate Page With Graphics, Banners, Text Links. Big Niche With Highly Motivated Buyers. High 67% Commission/ Payout. Professionally Written Pitch Page With No Leaks. Very High Quality, Unique Product Includes Video, Audio & Workbook.
Find The Best Career For You – 10 Million Google Searches Every Year
1000's of career choices packaged into six destinations. We use this video, shot by a local film company, and staring students from three local school districts, to introduce the career decision making to students in the local High Schools. The goal is to get them thinking about all of their options. Often, parents and friends pressure kids towards just one destination…say University, when there are many just as fruitful options. For more information on this initiative, check out careersthatwork.ca.
Video Rating: 3 / 5
www.MyPerfectCareer.tv The jobs market remains tough, really tough. To succeed, you need to be really smart in your search. Who's hiring? What are they hiring for? Recruiter Hays has conducted research in to just how the jobs market is shaping up in 2011. Who's in demand right now? At number 10 is IT Developer. Specifically those specializing in Java, Net and Business Intelligence technologies. So if your not already, get busy brushing your skills in these areas. At number 9 is the Chief Financial Officer. Great CFO's are always in demand. Nothing has changed here. Businesses are always under pressure to deliver the numbers. If you have the strategies to deliver business growth and improve profitability, then as a professionally qualified CFO's you are in demand globally. At number 8 are those Risk Specialists in the Financial Services Sector. If you have financial markets experience, are a client facing revenue generator and can manage risk and control then there are jobs for you out there. As compliance increases globally post the financial crises, opportunities will only increase and again it's a global career choice. At number 7 is the Energy Engineer. Global demands for energy are increasingly massively. The power sector is crying out for skilled engineers and for those experienced in environmental impact assessment and low carbon emissions. Skills shortages exist in manufacturing, project design and management, mechanical engineering and structural engineering …
jobs available eBay auctions you should keep an eye on: